。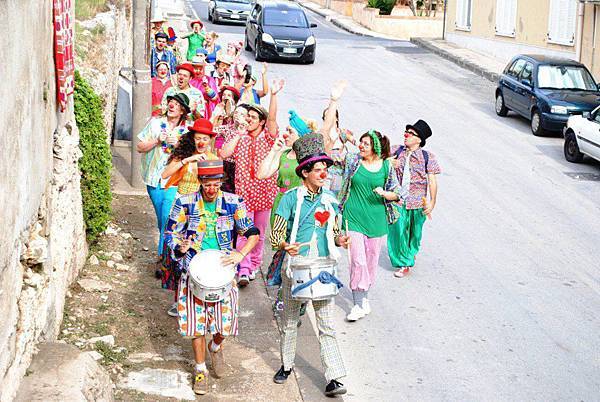 "CLOWNS HEART " – Training project on the art of the clown "
A clown is a figure very difficult, because it contains within itself the whole range of emotions of a man or a woman. To approach it you know very well yourself, you have to honestly explore your intimacy "(Jacques Lecoq)
。
The Nouveau Clown is a human figure whose study leads to a journey towards oneself, a journey into their physicality and personality. In this study workshop on the art of the clown as tools to work with the kids.
。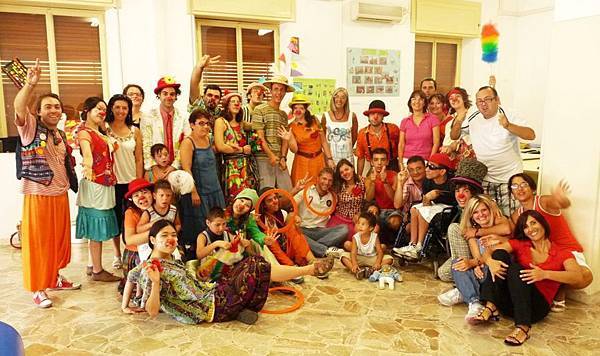 。
The work on the clown is a work that will touch the most true and deep intimacy, an intimacy that will communicate with the intimacy that meet. The nose is the antenna of the face, is the part closest to a person when we meet.
。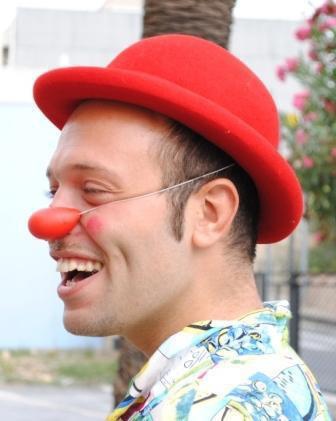 。
The adult usually has an instinctive rejection of the clown because it touches its strings and tickles your most intimate inner child, and if this child was killed or repressed is obvious that the adult waste this meeting cataloging the clown in "different"; "something that is not mine", "something that threatens me," "something that is not well accepted," something that has more rules and threatens our security. Not surprisingly, the word "diverso" (diverse) and "divertimento" (fun) have the same etymology in Italian.
。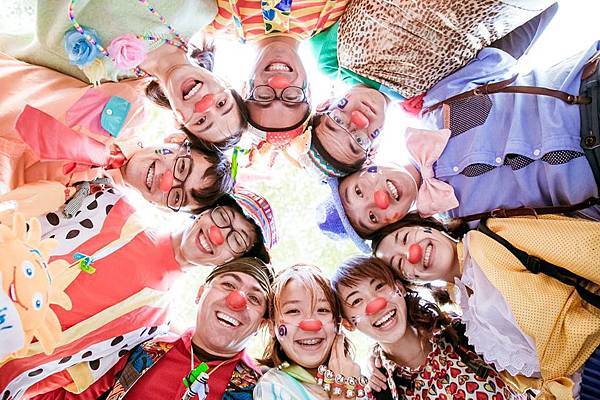 。
In this sense, the technique of the Clown becomes an effective tool for training and assistance for workers in the third sector, voluntary workers and actors or performers who want to develop their own personal style or poetic. While people living in risk situations, marginal or disabled using this practice becomes a means or channel of free expression. So the use of the red nose technique is energy regeneration that is fun, exciting and involves two-way: the observer and does. The workshop is a study of simple, basic techniques, through play, the study of gags and especially the presence in space and the immediate perception of the moment that allows you to improvise in any situation and create fun and deep relationships with the public.
。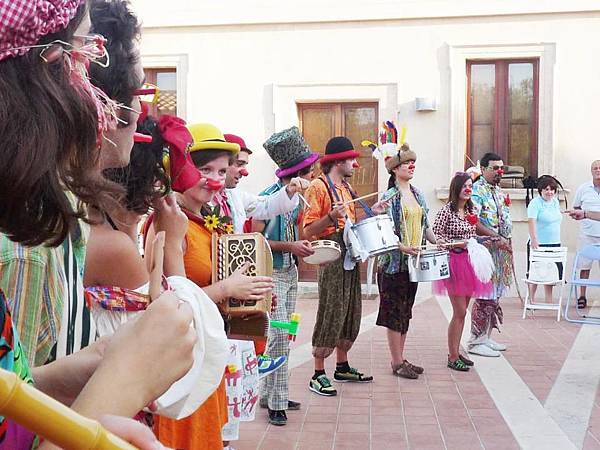 About This clown project workshop — Migrants
。
In last years a lot of people from Africa and Middle east are escaping from war and from poverty. They do very dangerous and hard trip to arrive in Europe, not all law that are in Europe are good to receive all them. The minors are responsibility of local administration and they live in the city in center or community, sometimes helping Italians as volunteers. In this project we'll meet a small group of them and we'll prepare together a final event, for them to work searching happiness and smiling and give this to others persons will be a hard strong work, we'll help them to do this, we'll live with them this experience in the way of clown.
。
。
In this project, we may meet the people work in the social enterprise, who work with migrants minors.
。
With migrants they ask to these guys to recognize their culture and to propose this to Sicilian  people, in this way they create a way of communication.
。
During our clown project  we 'll do some days of workshop with a group of minors migrants and each participants(depends on the situation of in that time) could use what they will learn during workshop. After we'll prepare a parade together with  the group of minors migrants to do on the way where live this guys .
。
。
The basic program will have,
1)      Some days we will go for meet the migrants, do the workshop together and prepare the final event. (all the program with migrants are flexible, and changing with the moment in that time . )
2)      Some days we will stay in our nature workshop place, training the technique of CLOWN.
3)      rehearsal and preparing for final event, clown parade and demonstrate for the experience of what you learn.
4)      Others, is Secret. Take your open heart, for sure you will enjoy it.
。
。
The project that we'll realize it's first project that involve migrants young people and international participants.  You could start to learn the art of clown and in the same time how to do it in situation of training. Every participants will be a sort of mentor  for migrants. To meet them in this way will give you the possibilities to live an amazing experience. Also we'll be in strictly connection with nature. We'll meet them if during that days will not arrive a ship of migrants.   We'll discover what means to do this work  in this moment in Sicily, above , the moment of migrants in the world.
。
Contemporary society and scolastic education are founded on logical thinking 's use and development, that represents just a small part of human potential. To be a clown is a great adventure and it starts by instinctive part of our mind.Knowledge of theatre is knowledge of interior theatre.Be a clown means to keep the contact with oneself natural emotionality.
。
Clown is a mediation… How to do this? Come to discover it.
。
。
[ 2017 Clown Workshop Information]
Time: 2017 , July ( 8-16 July Provisional date )
Fee: 47,000 TWD (you can pay by EURO), including accommation and food.
by group or more information please send mail to aaartheart@gmail.com